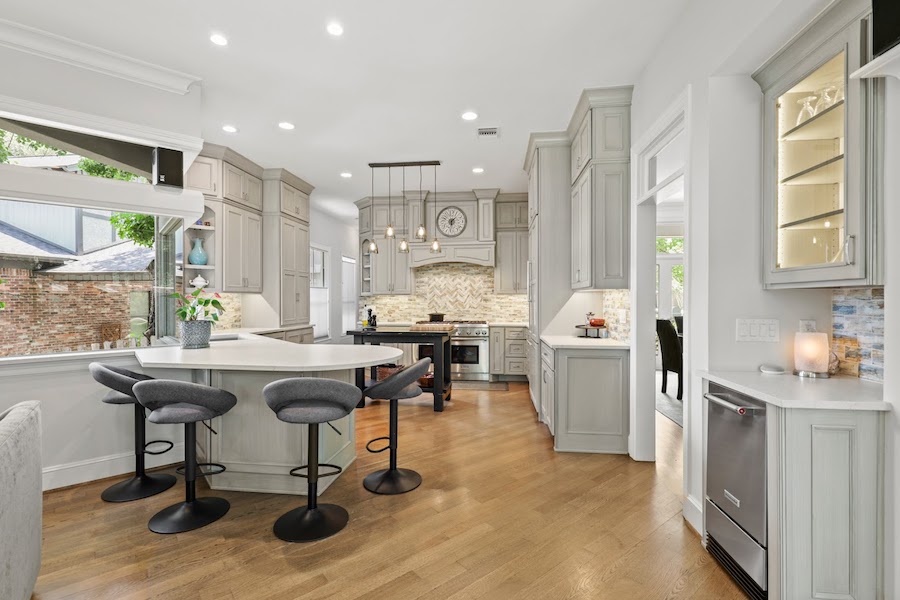 Reimagining Spaces
Every space holds potential waiting to be unveiled. At Envision Design Build, we see beyond the existing walls and layouts, recognizing the hidden opportunities your home offers. Whether it's adapting to changing lifestyles or simply infusing fresh energy into an outdated space, our remodeling services are tailored to bring your vision to life.
From the intimacy of a bathroom makeover to the comprehensive transformation of an entire house, our commitment to quality, craftsmanship, and detail remains unwavering. Each project is a journey of collaboration, where your aspirations guide our design prowess.
Crafting Fresh Beginnings
Every home evolves, and with time, needs shift. Perhaps it's a growing family requiring a kitchen expansion, or a newfound hobby necessitating a revamped basement. Regardless of the catalyst, Envision stands ready to navigate your remodeling journey.
Our expertise spans the spectrum – bathrooms that become sanctuaries, living rooms that echo contemporary elegance, and basements transformed into entertainment hubs. Our approach to remodeling isn't just about changing a space; it's about understanding the lives lived within those spaces. With a keen eye for aesthetics and a deep respect for functionality, we ensure your remodeled space not only looks stunning but also enhances daily living.
We pride ourselves on meticulous craftsmanship, ensuring every corner, every tile, and every fixture aligns with your vision. If your home beckons for a fresh start, Envision is here, ready to transform dreams into tangible, beautiful realities.