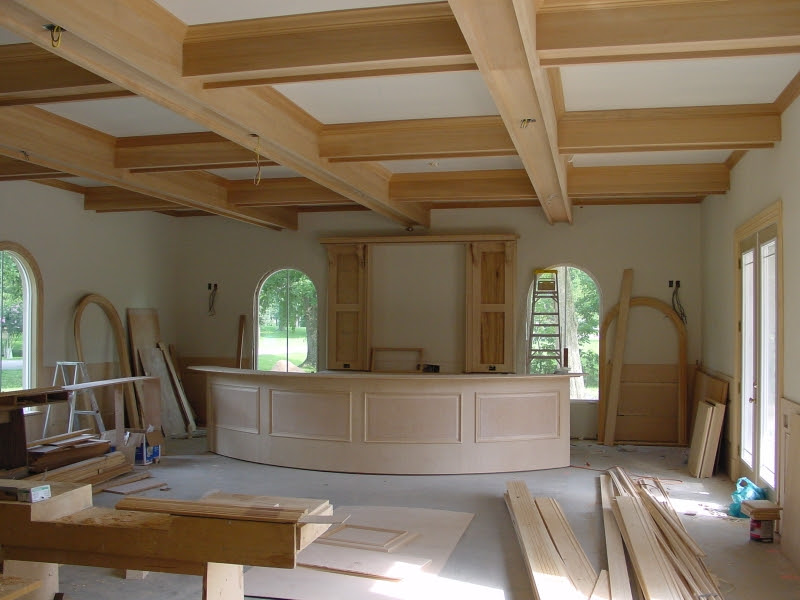 Foundations Built on Trust
At Envision Design Build, we don't merely design homes; we bring them to life. Our construction expertise is underpinned by a strong commitment to realizing your dream home. Coordinating with builders, ensuring every detail aligns with our meticulously crafted designs, and guaranteeing the smoothest construction process possible are integral parts of our ethos.
What truly distinguishes us, though, is our relationship-first approach. We cultivate deep connections with our clients, fostering transparent communication at every step. This genuine rapport, combined with our unwavering attention to detail, ensures that the construction journey is as gratifying as the moment you step into your finished home."
Beyond Bricks and Mortar
Construction, in the eyes of Envision Design Build, is an art. Each brick, each beam, and each tile is placed with precision, echoing our design ethos and your aspirations. Our construction philosophy extends beyond the physical structure; it's about creating homes that stand as enduring testaments to your dreams, and doing so within a budget that respects your financial landscape.
This commitment to fiscal integrity is maintained through a rigorous design and bidding process, ensuring transparency and value for every dollar spent. We understand that for homeowners, constructing a home is an emotional journey filled with aspirations, concerns, and dreams. Our goal is to navigate this journey alongside you, addressing every concern, celebrating every milestone, and ensuring that when the last brick is laid, the home that stands is a true reflection of your vision. With Envision, construction is not just a process; it's a partnership.